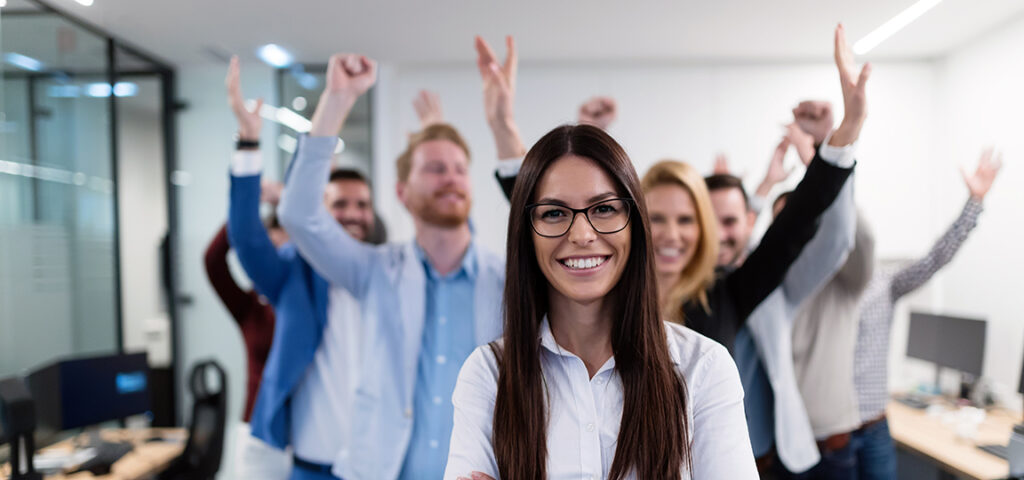 For everyone at BLP, our values and integrity will always be more important than the bottom line. How we conduct our lives is the same philosophy we bring to every business transaction and every relationship we encounter through the process.
Bob Lilly Promotions – Core Values
Trust
At our company, we believe trust is the backbone of every meaningful relationship. We cultivate an environment of transparency, authenticity, and reliability, both internally among our team members and externally with our clients. Our commitment to honesty, ethical bexhavior, and open communication fosters a culture of trust that permeates all aspects of our operations. When you work with us, you can always count on our word, our actions, and our steadfast commitment to your success.
Leadership
Leadership to us isn't about hierarchy or authority, but about fostering an environment where every individual feels empowered to step forward, take initiative, and make a difference. We believe in the power of leading by example, promoting a culture of mentorship and mutual respect. We actively nurture the development of leadership skills within our team, equipping them with the confidence and competence to navigate the challenges of today while shaping the solutions of tomorrow.
Positive Attitude
We firmly believe that a positive mindset is the key to overcoming challenges and achieving goals. We promote a culture of optimism, resilience, and gratitude, recognizing that our attitudes significantly impact our work environment, the quality of our services, and our overall success. We encourage our team to view challenges as opportunities for growth and to approach each day with an attitude that uplifts themselves and those around them.
Inspiring
We are passionate about sparking inspiration within our team and inspiring those we serve. We constantly strive to uplift, motivate, and ignite the passion within our employees, believing that inspired individuals create extraordinary outcomes. We share stories of success, celebrate achievements, and find ways to turn everyday tasks into opportunities for growth and fulfillment. Our aim is to not only inspire our team, but to also be a source of inspiration for our clients and the community at large.
Creativity
Our organization thrives on the energy of creativity. We believe that innovative ideas and diverse perspectives are the catalysts for transformational solutions. We foster a culture of curiosity, encouraging all employees to push boundaries, challenge the status quo, and bring their unique ideas to the table. Our workspace is designed to stimulate creative thinking and collaborative problem-solving, enabling us to bring forward novel solutions to our clients' most complex challenges.